Snow Removal & De-Icing Services
At Premier, we specialize in commercial and industrial snow plowing, snow removal, and de-icing services. With a robust fleet of over 100 trucks, snow plows, bobcats, and other commercial-grade equipment, we're ready for every kind of weather event — from routine plowing to emergency services. We also offer salt and sand protection so you can conduct business as usual, whatever the weather.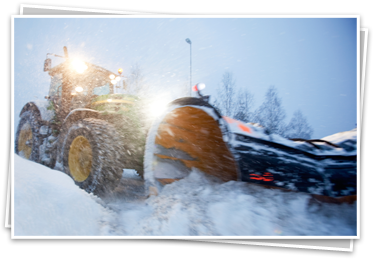 Don't assume your service provider is insured! Unlike many snow and ice removal providers, at Premier, all our operators are fully insured and carry snow-specific coverage. Premier operators are required to perform pre-trip and post-trip inspections on all equipment and all our machinery is professionally cleaned after every snow event.
Our year-round, fully insured operators participate in weekly safety meetings, property inspections, and pre-season property mappings and photography. Crew performance is reviewed regularly and we have a strictly administered drug and alcohol policy. We use snow fencing and snow poles to protect your property, and all our machinery is equipped with strobes and blade guides.
Depending on the unique needs of your site, we use a variety of high-end ice-melting materials, including some of the most eco-friendly products on the market. Our salt, sand and snow-melt chemicals are gentle enough to protect customized masonry and stonework, while ensuring the safety of your staff and customers. We assume full responsibility for turf damaged by snow-melt materials, and will repair any damage by June 30.
Our Process: Professional & Dependable
Consultation & Planning
Our first step is to identify your needs. We discuss property specifics and budget, and undertake a thorough inspection of your site, which includes mapping and photography. From there we put together an action plan, so in the event of a weather event, we can act quickly.
Send Alerts
We'll notify you at the onset of any weather event. We'll let you know our projected arrival time, and send a confirmation alert when we've arrived on your site. Our field managers can be reached any time by phone and email.
Monitor & Confirm Service
Not only do we guarantee our services, we continue to monitor conditions throughout the course of a weather event to ensure your site remains clear and accessible.
Billing & Feedback
At Premier we provide guaranteed budgeting totals for your site so you can be sure our service will work for your business, and your bottom line. Our invoices show a full accounting of rock salt and ice melt usage, weather conditions, and equipment used—all itemized by dates of service.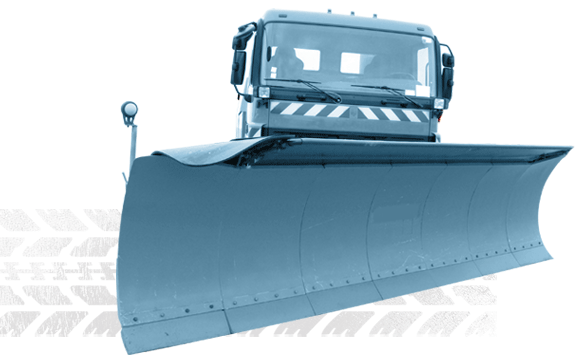 We provide snow removal with muscle, whatever the size of your property. Our fleet includes everything from small plows to large, field-capable equipment. Our plow pushers use the latest technology to clear snow and ice from any site, saving you time and money while reducing waste and risk of damage. We also give our clients the choice of staging equipment on their site for quicker service time.
Urgent Service & Site Updates
Response time is important when handling a weather event. We make it easy to request round-the-clock service.
Our GPS-tracked fleet is connected with the most up-to-the-minute weather reporting services available, allowing us to anticipate weather events before they happen. Our toll-free, 24-hour hotline means you can reach us in the event of a weather emergency. Our site managers perform regular quality-control inspections to ensure your site is being properly maintained and can be reached any time by phone or email.
By Phone
Call us at (630) 230-1388 to talk to an operator 24/7 during a snow event.
Email
Anytime you have questions, or need us to follow up with you, simply email us.